InLight LED Solutions
---
Location
2 Holland Drive Unit 10, Bolton
Ontario, Canada
L7E 1E1
Website
Email
---
---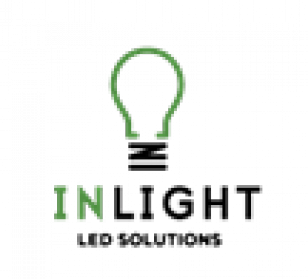 Description
InLight LED Solutions (InLight) is a state of the art LED lighting company based in Bolton,
Ontario. InLight is in the business of retrofitting energy efficient LED Lighting products and
systems. InLight's mission is to provide clients with affordable cost saving energy solutions;
increasing client profitability while helping to reduce their carbon footprint.
InLight's employees have decades of practical experience in retrofitting manufacturing
facilities, multi-residential properties, retail stores, warehouses and distribution centers
across Canada. Our turnkey consultative approach provides clients with the confidence
that they will receive maximum return on their investment, an installation will be completed
on time and on budget, with the highest quality warrantied components. We are a privately
owned Canadian business who looks forward to growing, one job at a time!